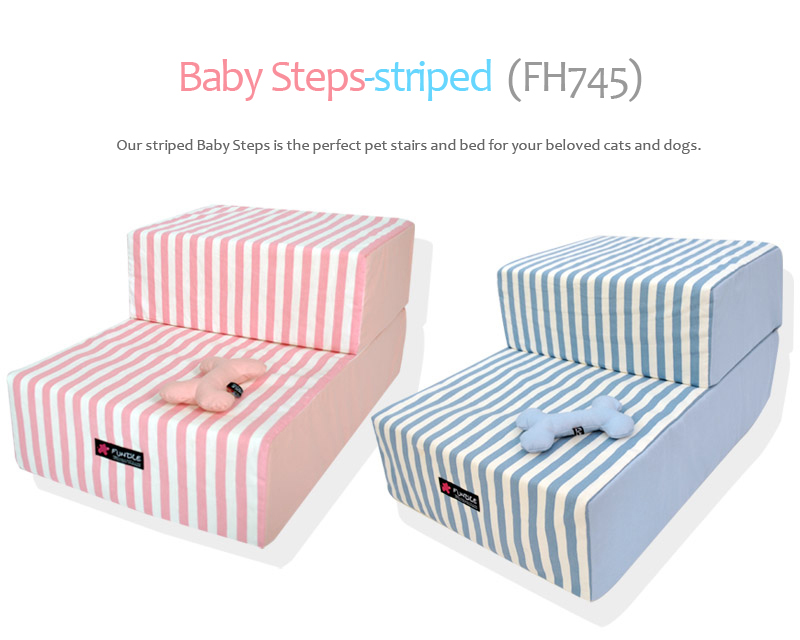 Does your cat or dog struggle when it climbs up the bed and sofa?

We will help you! The Fundle Baby Steps is a must-have item for little puppies,

dogs with knee pains, and old cats.

Let them come closer to you by leaving it by your bed or sofa.

It is a two-step stairs made of very springy sponge materials.

Your dogs and cats can freely climb up and down the bed,

and it will also protect dogs suffering from knee pain.

This product transforms into a bed when it's folded, and a mini bed when it is left open.

It's perfect for small and big dogs.

It's modern and minimalistic fabrics will add a stylish touch to your house.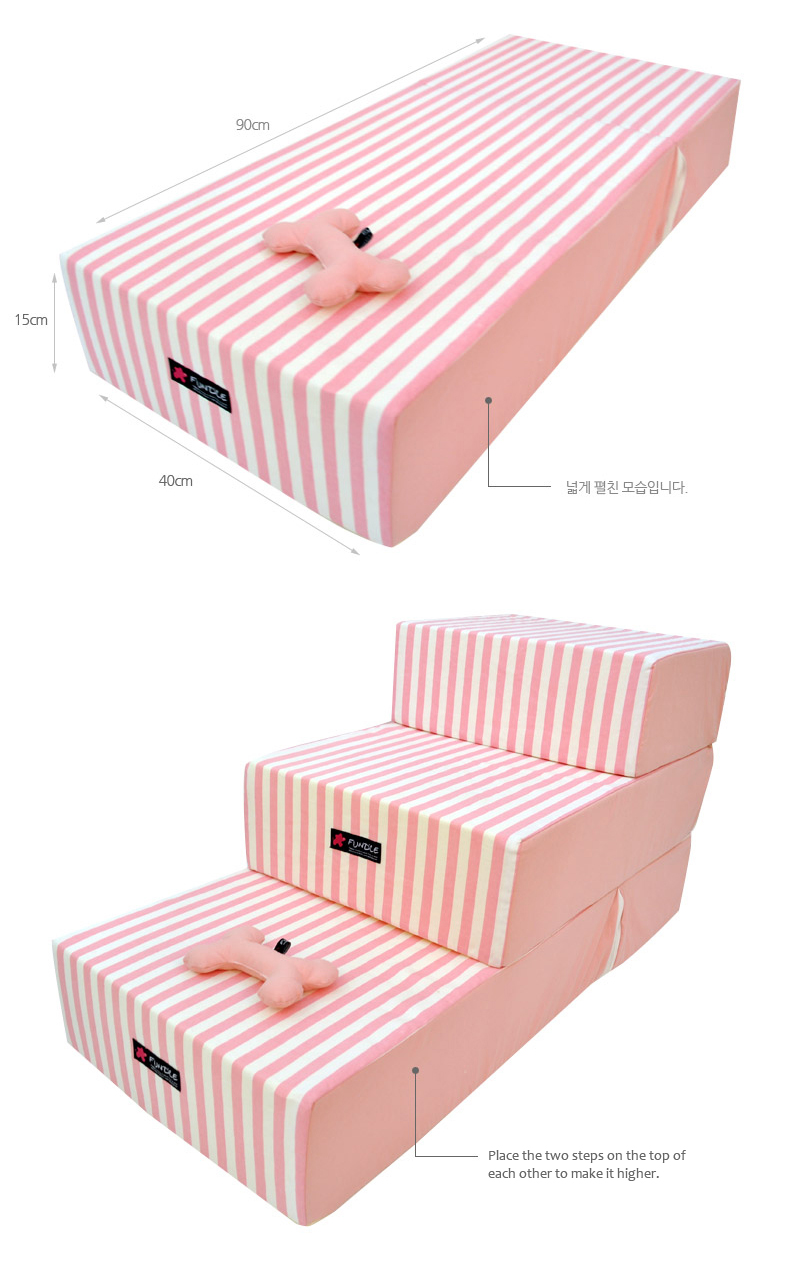 Composition: Oxford cotton cover + Sponge + Bone-shaped toys
Ways to use!

Use it as a mini sofa or steps for cats and dogs.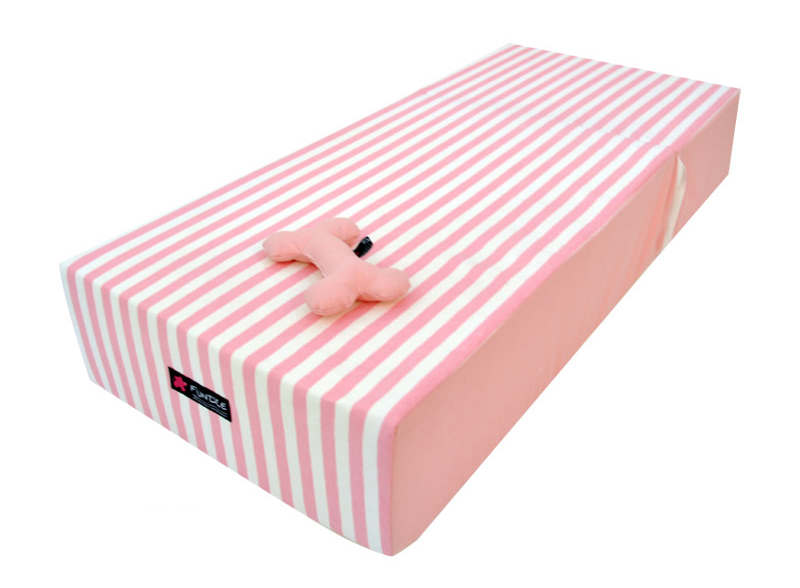 The first look!

Connect the two to make a wide double-deck bed.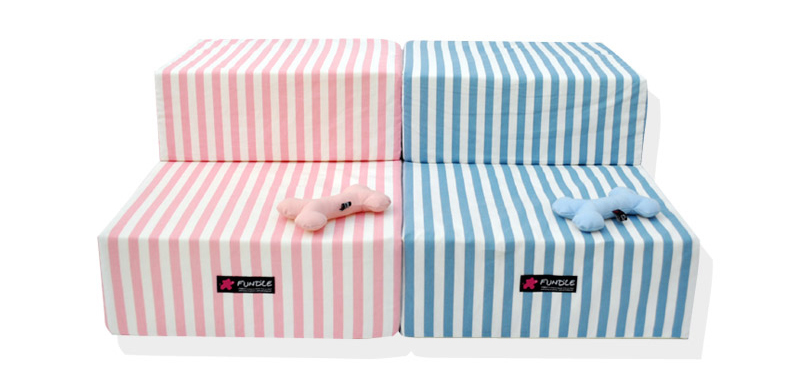 The second look!

Go larger! Go wider!

Spread to create a wide bed.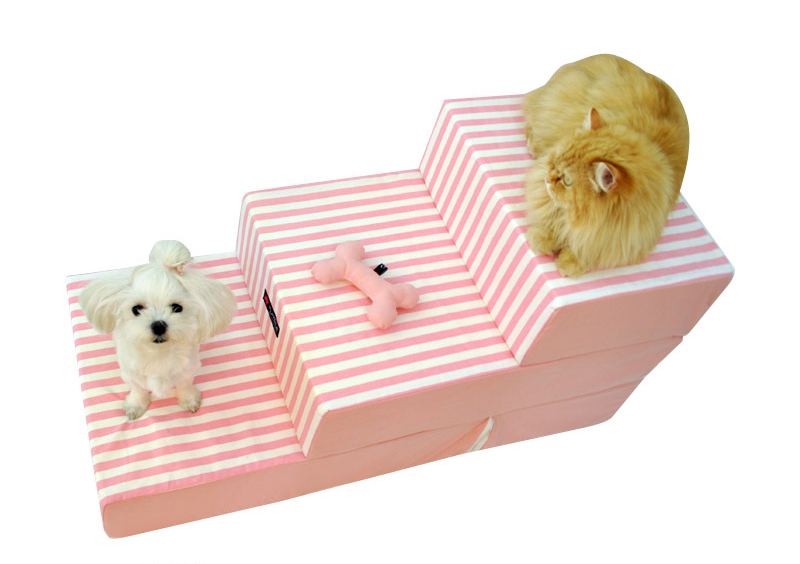 The third look!

Keep the first floor open, put an additional step on the second and create a three-step bed.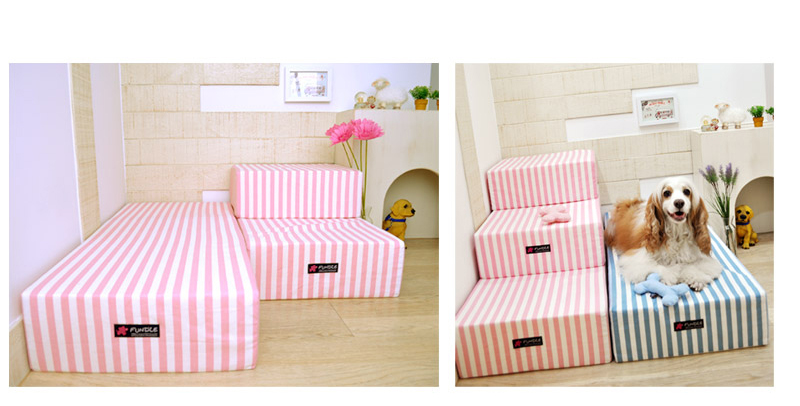 The fourth look!

Take a look how we used two Baby Steps in our pet's room.


The fifth look!

We used three Baby Steps to decorate a large family room.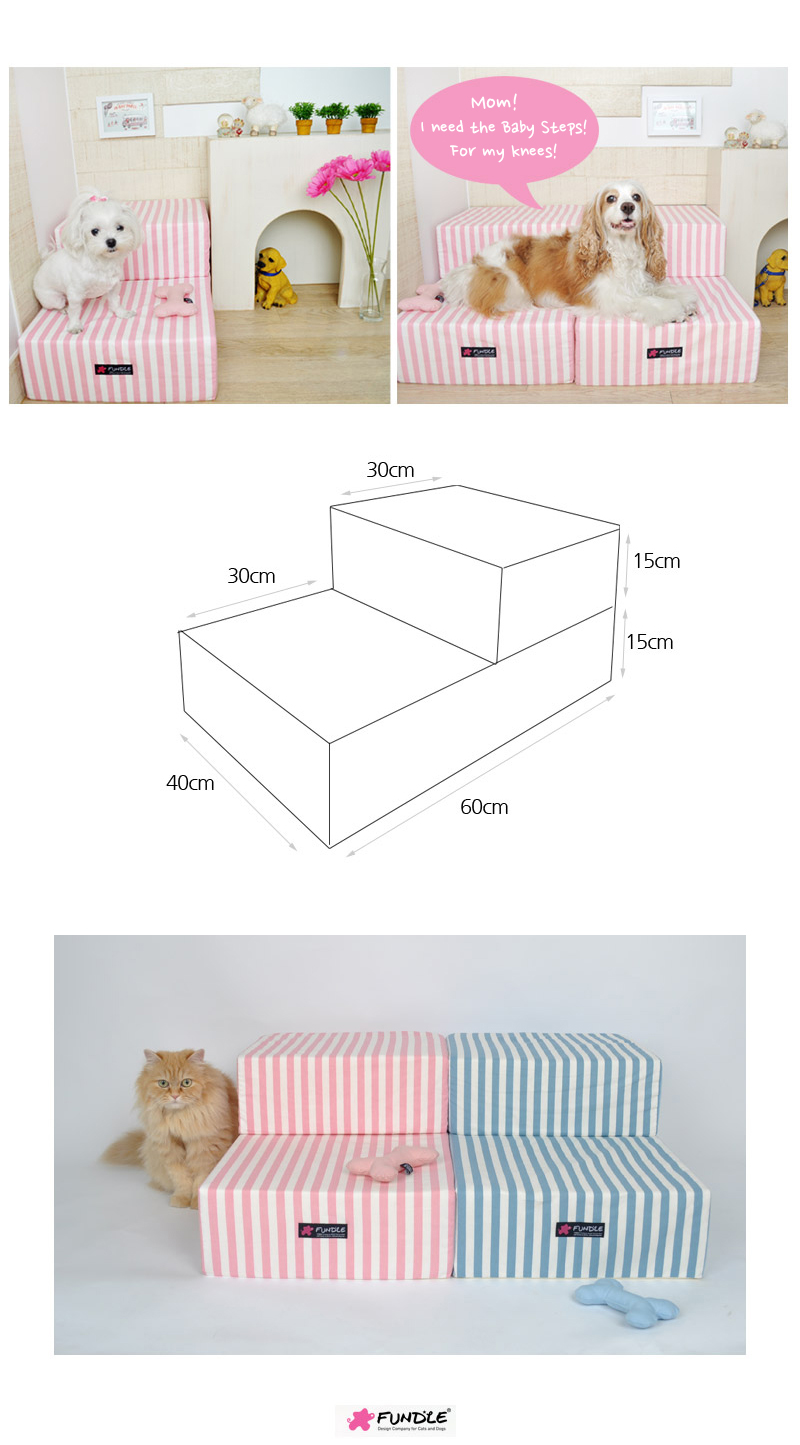 All Images Copyright, 'Fundle', All Rights Reserved.